Summary
The aim of AT&T's Sustainability Reporting site design was to seamlessly combine aesthetics with user-friendly navigation, creating an engaging platform that allows investors and clients to access sustainability reports effortlessly. This approach ensures easy availability of vital information while reinforcing the company's commitment to transparency and environmentally conscious practices.
Regular updates, key performance indicators, and success stories can help sustain investor engagement and showcase AT&T's ongoing progress. By making it easier to manage frequent data updates through a custom CMS, AT&T's Sustainability Reporting site is well-positioned to attract not only investors but also partners, customers, and stakeholders who share their dedication to a more sustainable future.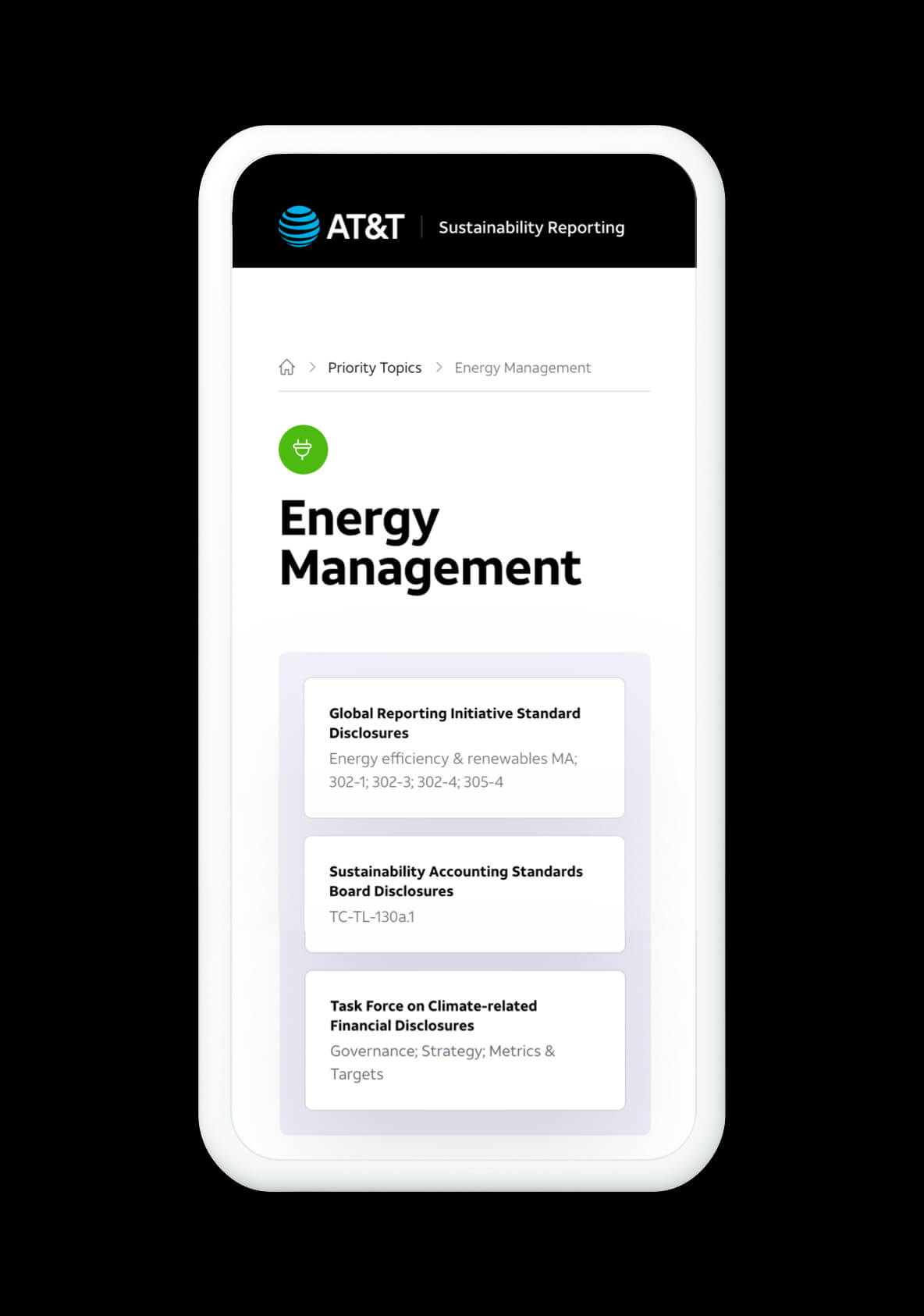 Goals
The project involves two distinctive phases. In the initial phase, the focus lies on creating a dynamic front-end website that captivates users while facilitating easy information retrieval. This step entails harmonizing design elements, color schemes, and layout to establish a cohesive and appealing visual presence.
The second phase of the project centers on constructing user-friendly custom admin areas. Creating a custom CMS ensures the simplicity of content updates, empowering the company to efficiently manage and maintain the platform. Leveraging the .NET framework on Azure cloud services emphasizes scalability and modern technology standards, ensuring a strong and adaptable solution for the future.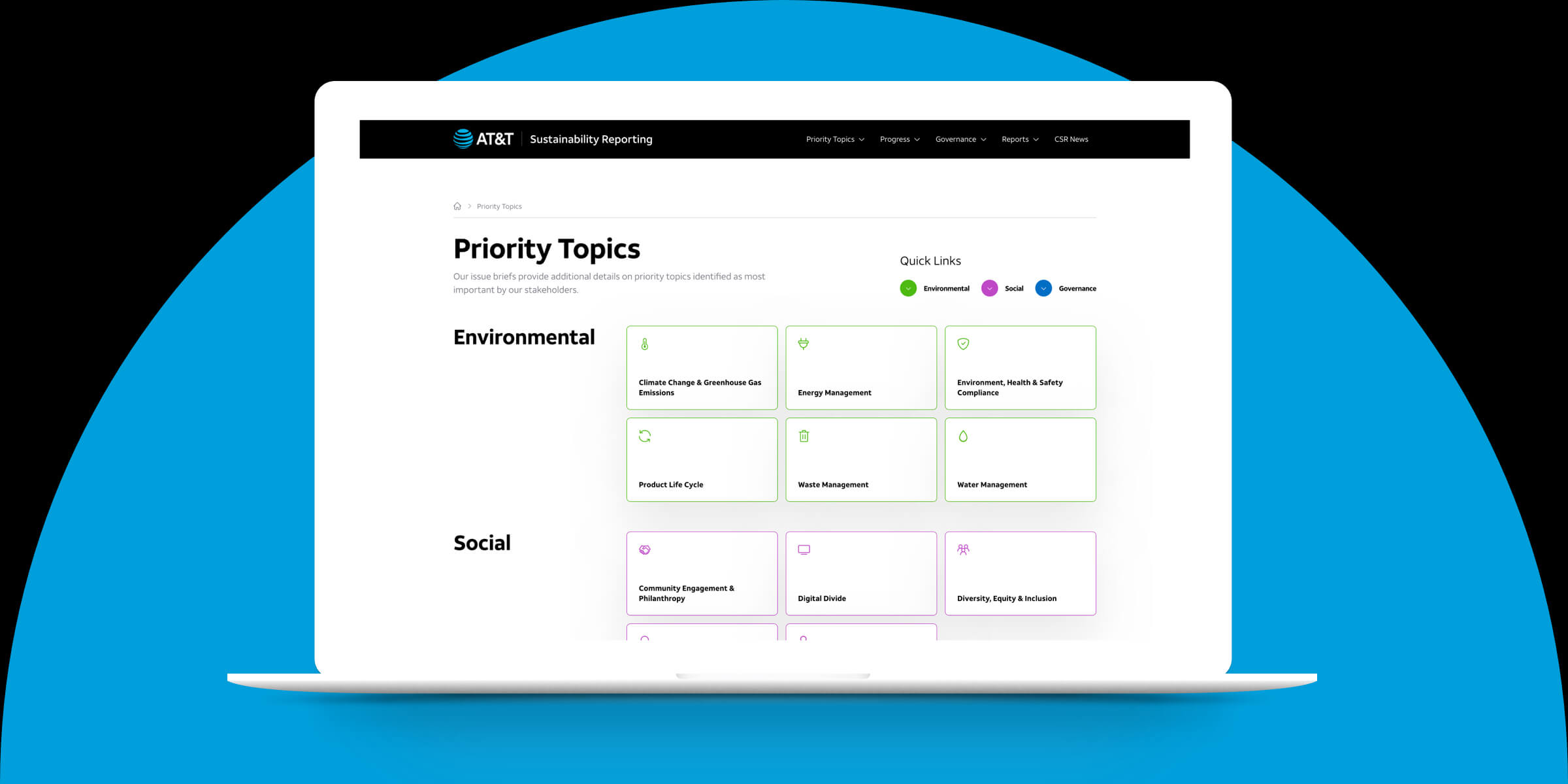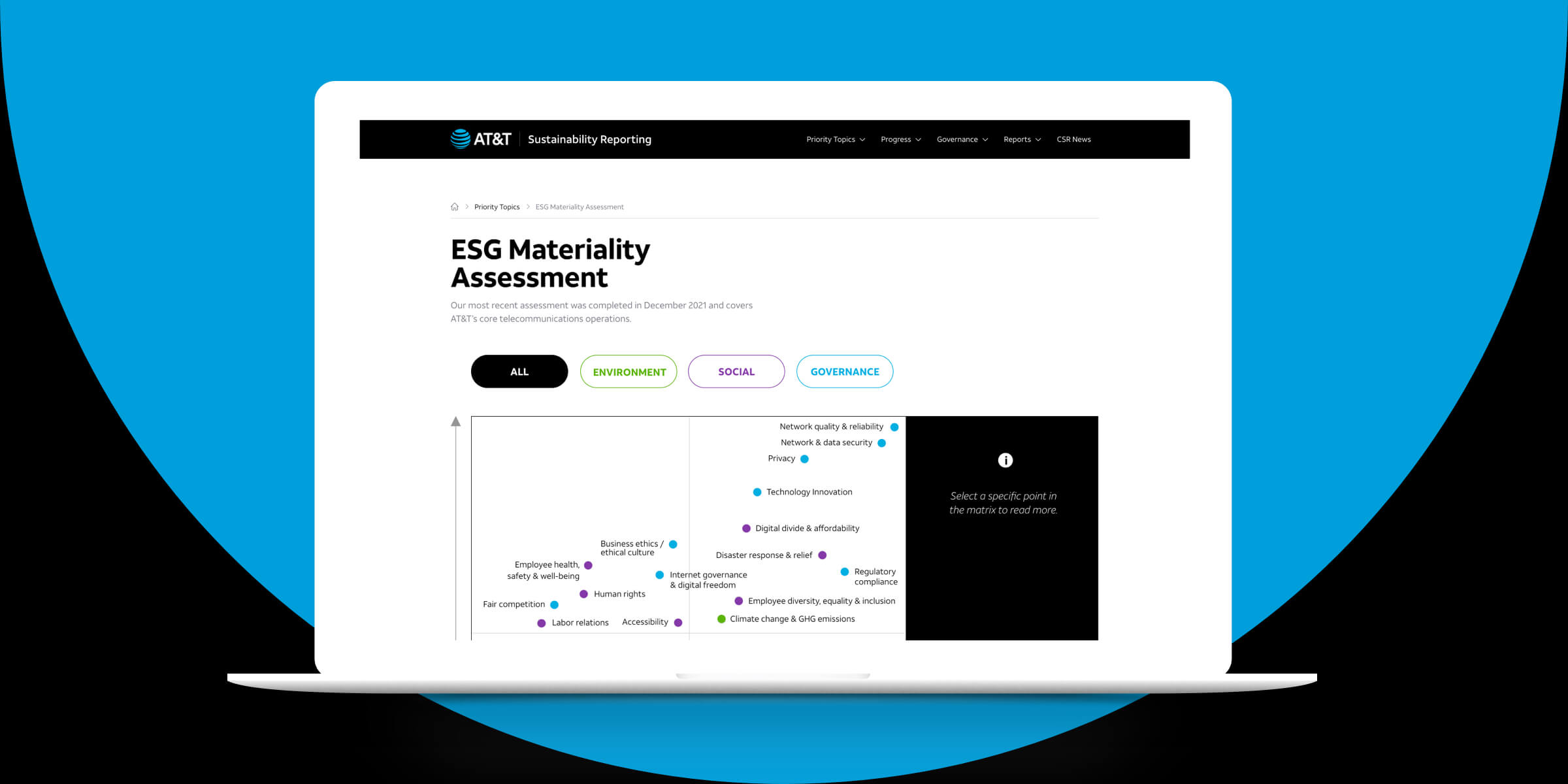 Footnotes
Integrating footnote pop-ups elevates a visitor's reading experience by making it seamless and user-friendly. It minimizes clutter on the main page, creating a cleaner and more visually appealing layout. By allowing readers to access additional information without disrupting their reading flow, footnotes become an indispensable tool for conveying critical information.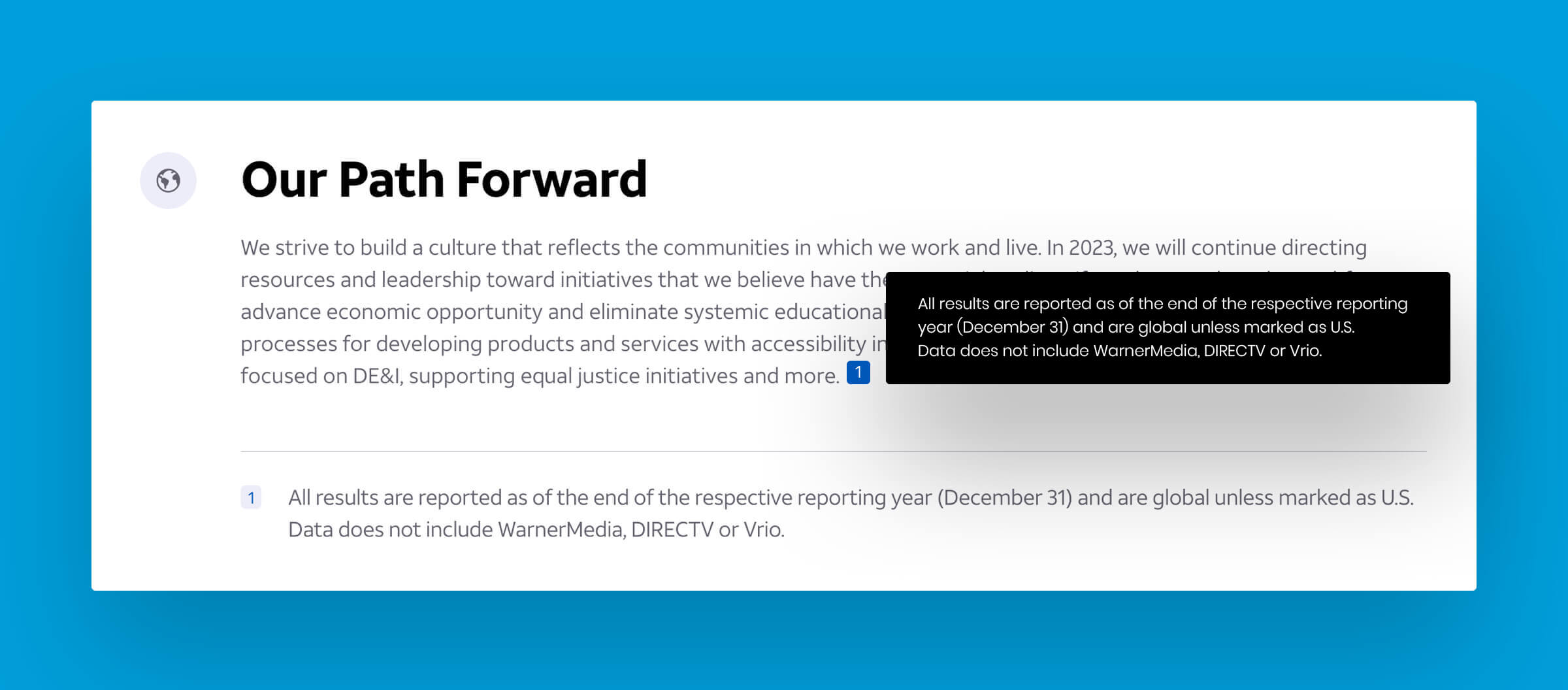 What We Did
UI / UX
Customized .NET CMS
Azure Cloud Hosting
Global Login Integration
User Testing
CEROS infographic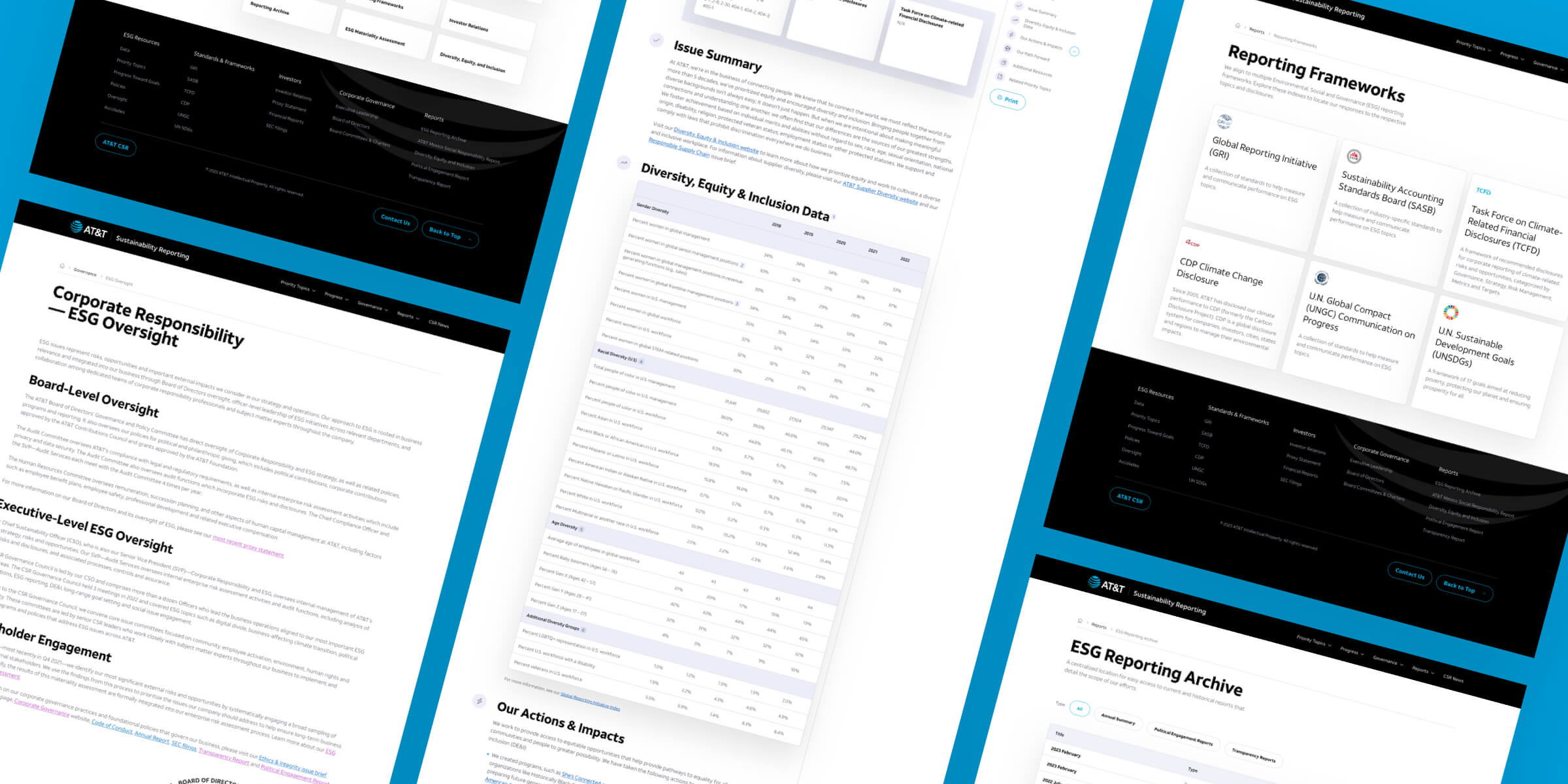 Results
By revamping the AT&T's Sustainability Reporting site, we have created an online hub that effectively showcases AT&T's commitment to responsible business practices. The improved visibility of priority topics and ESG policies provides investors with a comprehensive understanding of how AT&T integrates sustainability into their day-to-day operations and decision-making processes. This transparency fosters investor trust and confidence, as they can now readily access the information they need to evaluate AT&T's alignment with their own values and sustainability criteria.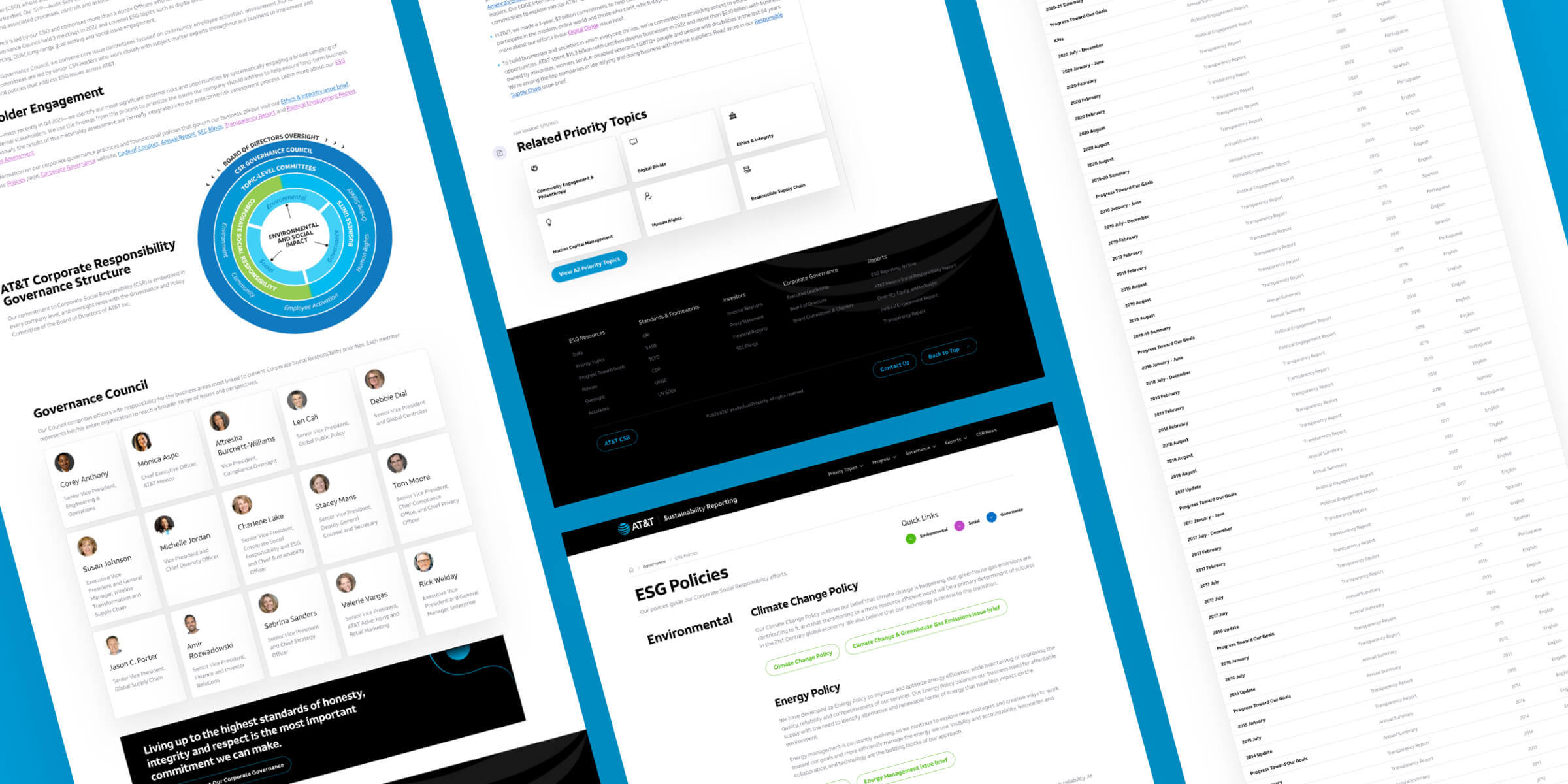 Related Work
View All Work